Let's Connect
What Our Clients Say About RSK Business Solutions
"AM Rail Group has worked closely with RSK's risk assessment team on the Doncaster Connectivity project. RSK Business Solutions Ltd proved that they were able to deliver and adapt quickly to changes in scope that are inevitable at GRIP 3 and 4 design stage. RSK Business Solutions Ltd SORAT and Level Crossing risk team continue to support AM Rail Group on a number of level crossing renewals and re-signalling schemes and we look forward to continuing and strengthening this partnership in the future"
Miles Hancock | Managing Director | AM Rail Group
"Babcock International (then First Engineering Ltd) first worked with RSK Business Solutions Ltd in 2004 on the West Coast Modernisation Project Line Speed Enhancements. Since then they have provided operational risk assessment support on many infrastructure and signalling projects of varying sizes. The RSK Business Solutions Ltd team have always been attentive to our requirements and professional in their manner. They continue to be flexible and committed to meet the deadlines of our projects and as the technical experts we know that RSK Business Solutions Ltd can be relied upon to provide the right advice at the right time. I look forward to working with the team on future projects."
Brad Thompson | Signalling Design Consultant | Babcock International Group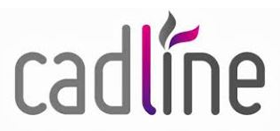 "We have been working with the outsourcing team at RSK Business Solutions for over 2 years now. Their technical team continues to develop our .Net, Silverlight, GIS and Bing map development tasks. They have the right mix of technical and communication skills for the job. – I would not hesitate in recommending them to anyone…a first class software outsourcing partner!"
Richard Robertson | Business Development Director | CADLine
"Colas recently worked with RSK Business Solutions Rail team to provide SORA support on the Thameslink London Bridge Stage works. Colas, as part of the Wessex Capacity Alliance, also contracted RSK Business Solutions Ltd to provide Operational Risk Assessment expertise to the Wessex Capacity Improvement Project – Waterloo Approaches. Their staff have always been professional and courteous and have been reactive to the pressures of delivering such large and high profile projects. We look forward to continuing this partnership on future projects"
CJ Lansom | Operations Manager (Signalling) - Rail systems | Colas Rail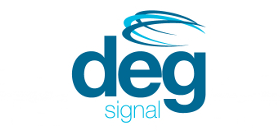 "DEG Signal have contracted RSK Business Solutions Ltd on many occasions in order to provide Operational Risk Assessments for our GRIP 3 and 4 signalling design projects. RSK Business Solutions risk team have proved to be experts in their field and make themselves available to give advice whenever it is requested of them. When working with RSK Business Solutions Ltd we can rest assured that the operational risk elements of our projects are covered so that we can concentrate on our core design and project management functions and deliver our projects to the satisfaction of our clients. We would look forward to continuing our collaboration with RSK Business Solutions Ltd on future projects"
Russell Gell FIRSE | Engineering Director | DEG Signal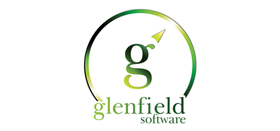 "Glenfield Software have called upon RSK Business Solutions Ltd (RSK BSL) to provide technical offshore resources to increase the capability of our development team within busy periods or for larger projects. RSK BSL have proved to be a flexible and reliable supplier of offshore development. Specifically they successfully supported us develop a native iOS mobile application for one of our high end retail clients. We would be happy to use RSK BSL in the future"
Ken Francis | Company Director | Glenfield Software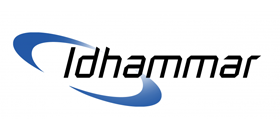 "Idhammer systems have been working with RSK Business Solutions Ltd for over three years to provide experienced technical resources on a number of our development projects. RSK BSL have become a valuable addition to our team and have proved themselves to be able to react quickly to requirements. They have provided resources with experience and competence in ASP.NET technology, iOS development and MS SQL".
Clare Darlison | Managing Director, Technical | Idhammar
"The Sustainability and Environmental Risk Management System (SERMS) written by RSK Business Solutions Ltd was adopted and deployed by MACE and is now used on all UK construction projects. The system advises and guides our project managers through the complex legal compliance issues that come with large construction projects taken on by MACE. Recently, the system has been adapted for the global market and has been well received. RSK Business Solutions Ltd adopt a consultative approach which is backed by a fundamental understanding of construction and environmental domains which set them apart from other software suppliers."
Andrew Kinsey | Sustainability Director | MACE
"Mott MacDonald has contracted RSK Business Solutions Ltd for over 10 years to support us with operational risk assessment on many of our signalling projects. Their team of risk assessors have proved to be competent, approachable and have always worked with us to achieve some challenging deadlines."
David Teasdel | Railway Signalling Consultant Engineer | Mott MacDonald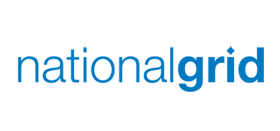 National Grid uses the online timesheet for the ongoing development of UK's only fully functional, modern liquid natural gas importation facility at the Isle of Grain. According to Trevor,

"On a project the size of ours, there are a number of variables to consider and they have to be accounted for. RSK Business Solutions' timesheet allows us to break costs down so we can understand them. It is user-friendly and saves us an inordinate amount of time; it's an efficient way of working."
Trevor Jones | Project Resources Manager | National Grid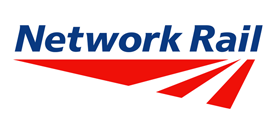 Network Rail used the timesheet during a major signal risk-assessment project in London's North West region. According to Darren, "The online timesheet made understanding the spend and progress against the budget not only a simple process, but offered much needed project detail at the touch of a button. The timesheet was a very beneficial addition to the project and proved to be a very capable tool."
Darren Cottrell | Signalling Risk Control Co-ordinator | Network Rail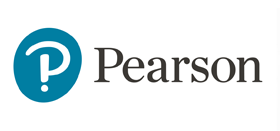 "We needed a software provider to help us manage some key back office functions for our new Apprenticeship Programme and are really pleased we chose to work with RSK back in August 2011. They have supported our requirements at every stage of the process – through planning and implementation, system launch, post implementation and now into system maturity, and they continue to support our ongoing needs. RSK delivered a bespoke solution for us within a very tight timescale and it was refreshing to partner with such a flexible and responsive software provider. The system is now integral to our every day operations and we look forward to continuing to work with RSK as our Apprenticeship Programme continues to grow..."
Ann-Marie Hughes | Finance Business Partner | Pearson in Practice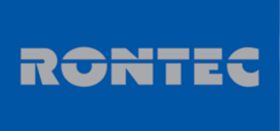 "We needed visibility of the environmental risks across our petroleum retail outlet sites and approached RSK regarding the development of a bespoke solution. RSK combined their technical knowledge of the risk process with their software development consultants to deliver an innovative platform that now allows us to mitigate the risks and manage our future investment programme across for our estate. I would definitely recommend RSK to other businesses – they thought out of the box on this one and have delivered an excellent solution for our individual business needs"
Paola Franchi | Business Excellence Strategist | Rontec
Let's talk about your project