Build your Mobile App on Android to Maximize Reach
When it comes to the smartphone world, Android and Apple dominate - with Android typically owning over 80% of the market share. With over 2 million apps in Google Play Store, a number that's ever-growing, Android offers the biggest customer market for mobile apps - which is why it's so appealing to businesses.
The open ecosystem and structure that works across platforms has meant that Android dominates in the battle of the operating systems - which makes it a great place for your business to be. Android is one of the most used mobile platforms in the world, which means that even if you have an iOS app for business, building an Android mobile app version is still essential if you want to get the best results.
Android is widely accepted as the most used operating system for tablets and smartphones, although that's not all - an Android app gives you the opportunity to play with things like MP3 players and other gadgets too. Plus, Android apps work on varied platforms including: Windows, Mac OS, and Linux, meaning the scope is massive.
Why Developing an Android App is Good for Business?
Android is the most used mobile platform in the UK and the rest of Europe which means that even if you have an iOS app for business, building an Android mobile app version is still essential.
If your enterprise has customers/ employees in emerging markets in Asia, Africa, or South America, then Android mobile app development is the way to go.
Android applications work on Windows, Mac OS, and Linux. Android is also the most used operating system for tablet computers. Building an app on the Android platform opens up the possibility of marketing your app across MP3 players, DVRs and a host of other gadgets.
Our Approach to Android Application Development
The RSK Business Solutions team has proven expertise when it comes to Android app development, which means they know all about the challenges - and how to work through them. The fast pace of the Android world is not a problem for our team: they're always ahead of the curve, staying up to date on the latest trends and developments and making sure that you are too. We've launched cutting-edge Android apps across different hardware and software for clients in a variety of industries, and we know how to get the best out of them.
Whether you're looking to start from scratch with bespoke Android app development, or want to perk up an existing business app to make it more user-friendly, our app developers are on hand to help.
We specialise in the following Bespoke Android application development services:
Native Android
Java
ART
Dalvik

Kernel
OTA
AOT
Wristwatch

Cupcake
Donut
Eclair

Froyo
Gingerbread
Icecream Sandwich

Jellybean
Honeycomb
KitKat

Lollipop
Marshmallow
Apps like the PTI Tool for Android Tablets and Flightdeck Mobile CRM are just some examples of Android projects executed successfully by our custom mobile app development team.
We are an experienced company, both our teams in the UK and India are constantly upgrading their knowledge and skills to keep up-to-date with the dynamic changes in the smartphone world.
Key Benefits of Android Apps for Enterprises
Android is a popular choice for building bespoke apps for businesses, thanks to its relatively low-costs and super flexible operating system. However, that doesn't mean that it's all smooth sailing.
There are risks involved when it comes to the Android OS. Although the massive user base can help app developers create unique business apps for the Android sphere, there are some challenges to navigate. For example, the rate at which the Android OS updates means that keeping up with software and hardware updates can be a task for even the most dedicated of devs. Android also offers less security governance that Apple's strict regulations, meaning that security breaches can be a risk.
However, you can avoid these potential failures in Android app development by partnering with the right mobile app company.
Our approach to bespoke app developmentinvolves five critical stages –
Innovation – Once we have your app idea, we move quickly to brainstorming and putting together the initial concept.
User experience and app design – Having understood your business objectives, we work on creating the best user experience (UX), user interface (UI), and visual design.
Development - Using the Agile approach we keep you involved at each stage of the app development process.
Release – The app is released in mobile stores as soon as you give the go-ahead to the current version.
Support - Once the app is launched we continue to work with you on ensuring its success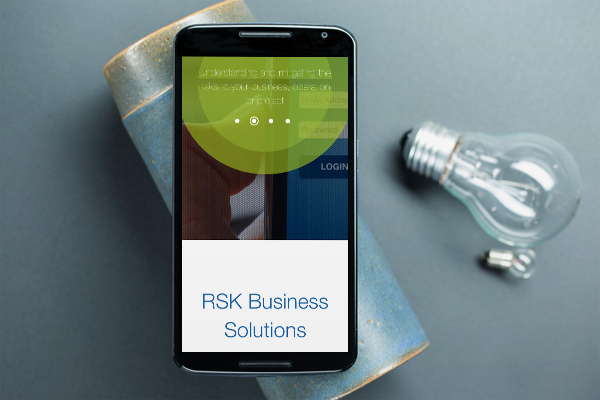 Mobile apps are at the core of RSK, and Android apps are no exception. Want to know more about taking your Android presence to the next level? Contact us today!