What is a Hybrid Application?
Hybrid apps are a unique avenue to explore for businesses looking for a mobile app that works on multiple devices. Whether you want to target Android, iPhone or wearables, hybrid apps can help you to engage with your customers no matter where they are.
Hybrid apps, when done well, are almost impossible to differentiate from native mobile applications - they're still found in app stores and they still download and install to a device. Whether you want an app to engage, be a game, or take photos, hybrid apps offer tons of great options for businesses to make the leap to the mobile app world.
When it comes to building a hybrid app, the code is written in HTML5, CSS3, and JavaScript, rather than being constructed specifically for Android or iOS. When it comes to the using of the app, however, a well-written hybrid app should offer the same easy-to-use experience that native apps can offer.
Our Hybrid App Software Development Approach
As an app development consultancy specialising in all things mobile, RSK Business Solutions has tons of expertise when it comes to app development - including bespoke, high quality hybrid offerings. From writing responsive, quality code to making the most of the unique functionality options hybrid apps offer, we know how to make sure that your step into the mobile app world is a success.
We specialise in the following Bespoke Hybrid application development services:
Appium
Apache
Cordova
Phonegap

Adobe
AngularJS
Onsen
React

Bootstrap
JQuery, JQueryUI
HTML, HTML5, DHTML
Native-Script

CSS
Javascript
Framework7

Webview
Ionic
Kendo
Appcelerator

Titanium
Sencha
Trigger, Trigger.io
RSK Business Solutions is a mobile application development consultancy in London with proven expertise in delivering cutting-edge hybrid app development solutions. Hybrid mobile apps such as our CRM app for a software company, our maintainence app for a hire company and our risk assessment apps are proof of the technical prowess and app development experience of our team.
Reaching as many customers as possible is crucial to the success of your mobile app. Hybrid apps designed by us work flawlessly across multiple devices (smartphone, tablet or laptop) and different operating systems (iOS, Android, BlackBerry OS or Windows)..
At RSK, the team's focus is entirely on building a solution that meets your specifications. Our proficiency in robust web technologies and mobile app development ensures that your app reaches the market faster at the lowest possible cost, without any compromise on the app's visual design or the user experience.
Our team of developers is adept at combining HTML5, CSS3 and JavaScript development, with frameworks such as PhoneGap mobile app development, to create sleek Hybrid apps that appear and work very much like native apps. Because you own the source code of the app, future app updates are done with a minimal investment of time and resources.
Key Benefits of Hybrid Apps
Hybrid apps are a popular option for lots of different reasons, many of which can appeal to businesses looking to invest in an app for the first time. One reason hybrid apps are so appealing is the scope of their reach; not only do they work across all devices, but they can be shared through app stores and search engines. If you're looking to reach the maximum target audience, then hybrid mobile apps are a good way of
Not only this, but hybrid apps are able to access mobile capabilities like the camera and accelerometer, meaning you can add interesting functionalities based on your needs and requirements. Want to update your hybrid app? Not a problem; it's far easier to add new functionalities and features to a hybrid app compared to other options - and the features will work across all operating systems.
Just when you think it can't get any better, hybrid apps are typically cheaper and faster to launch compared to a mobile app developed specifically for the Android or iOS platform.
Access Device Features: Unlike a web-based (HTML5) mobile app, a hybrid app is able to access mobile device capabilities such as the accelerometer, camera, contacts, SMS, and hardware device buttons. This gives the user an authentic and responsive mobile app experience.
Cost Efficient: While hybrid apps are not as slick as native mobile apps, they are a lot quicker to build and hence cheaper. Not to mention, you do not need to design a separate app for each mobile platform.
Easy to Update: Compared to native apps, it's a lot easier to add new functionalities to a hybrid app and have these new features work across all platforms.
Greater Accessibility: Hybrid apps offer increased visibility because the app can be distributed via both app stores and search engines. They allow you to reach a wider audience.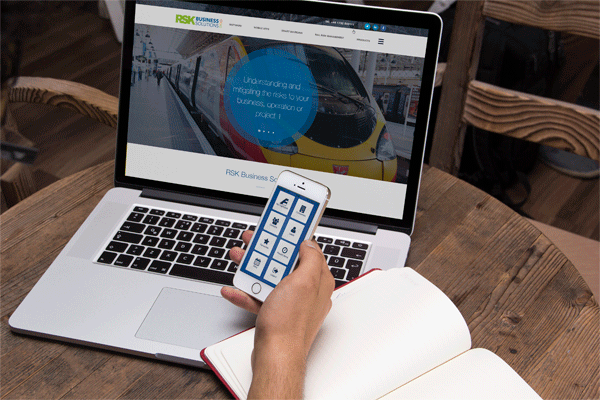 Want to know if a hybrid app is the right option for you and your business? Get in touch with our knowledgeable team to find out how we can help. Contact us today!