Apple's Dominance in the Mobile World
Apple is a dominant player when it comes to all things mobile. In fact, the mobile giant sold 78 million iPhones during the beginning of 2017. Sales of iPhones have soared, increasing from 1.4 million in 2007 to over 201 million in 2016. The iPhone wasn't the only key Apple product; the Apple Watch has had its best ever revenue in 2017, generating over $4 billion.
With a multitude of Apple products dominating the tech market, iOS apps are at the heart of users' Apple devices. Apple's App Store has over 2 million apps; these apps have been downloaded 130 billion times since the App Store's launch in 2008.
iOS apps are also well loved for their simplicity - with one touch or click, the app is downloaded onto a user's' Apple device. It is no wonder then that iOS apps and iOS app development are pivotal areas for businesses to utilise in order to get their brands out there.
iOS Application Development
So, how can you create and design an outstanding iOS app for your business that will grab the attention of your customers?
Well, this is where RSK steps in. The RSK Business Solutions team are experts in mobile app development, including iOS apps. Our specialist team ensure that you have a powerful place in the iOS App Store, designed to help you to meet your business' aims and objectives.
In the past, we have developed apps for clients including the BBC and National Theater Safety Guides App
We specialise in the following Bespoke iOS application development services:
Native iOS
Objective-C


OS X
GCD
XCode

Touch
Accessibility
Storyboard

Swift
Webkit
UIKit

iPhone
iPad
Mini

Core
Coredata
Cocoa

All our apps are run through rigorous quality audits prior to launch. Once the iOS app is ready for deployment, we will also assist you in obtaining an enterprise distribution certificate from Apple's iOS provisioning portal, XCode signing and distributing the app to the intended audience.
RSK Business Solutions will make it as easy as possible to develop, deploy and distribute mobile apps for your business.
Our Approach to Custom Mobile App Development
With iOS being one of the most popular operating systems on the planet, iOS application development is an alluring prospect - but it comes with some challenges.
Apple has a strong reputation as a leader in customer satisfaction, so it's imperative that an iOS app is developed with flawless visuals and superiorly-structured software to meet the Apple users' level of expectation. Quality is everything, and extremely advantageous - as this is something Apple users are very well accustomed to.
iOS app development can also be a way of ensuring safe financial transactions for both you and your customers, as iOS apps are renowned for being secure and resistant against any hacks or viruses. Plus, it is also widely regarded as being a lot easier for iOS apps to be tested and updated with new versions.
We adhere to Apple's strict design paradigm to offer an enriching experience for our clients and their users
Thematic structures, app continuity, and UX/UI flows are an important focus throughout the mobile app development process.
The design team and the QA team work meticulously together to make certain that the app is thoroughly tested and bug-free on launch day.
Our designers and developers are extremely focussed on safeguarding all aspects of the app's security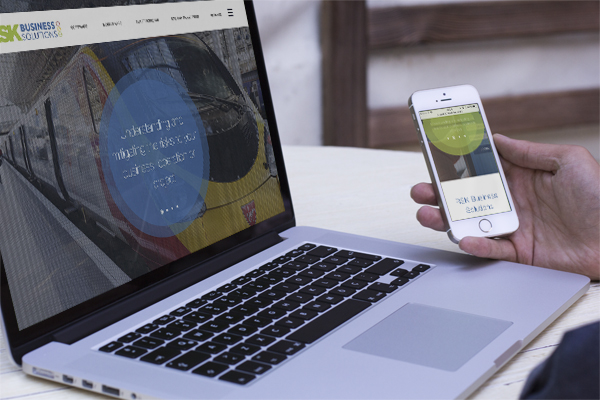 We offer bespoke mobile app development services. We use our iOS app development knowledge to build an app from nothing, or revamp an existing mobile app to enhance user experience and make it more successful. We work with you and your team to ensure your iOS app is developed with the latest technological innovations in mind, meaning you're always one step ahead of the competition.
Like to learn more? Contact us to get in touch with a friendly member of our team.